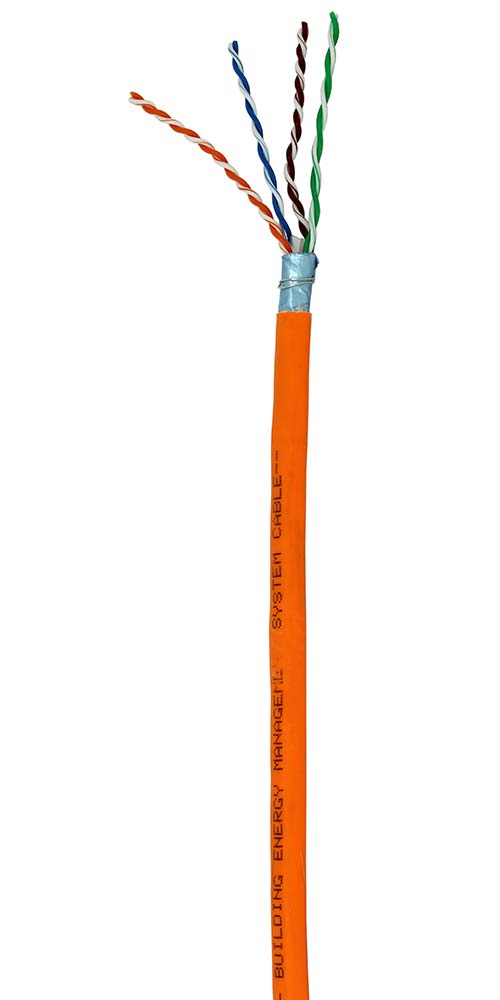 We were recently contacted by a provider of Building Controls Systems wanting a Cat6 FTP LSZH networking cable but with a difference. The cable had to have the general properties of Cat6 FTP in that it had to have solid pairs and an overall aluminium foil screen but also retain a flexibility that is not generally associated with solid LSZH Cat6 cable.
After establishing the precise requirements of the customer, we worked directly with a manufacturer capable of fabricating the variations of the cable that were required. After liaising between the client and manufacturer to ensure the specifications were correct, an order was placed for 20KM and the cable was produced in record time including a special Orange Outer Sheath and a dark blue legend as per the customer's instructions.
The cable has now been installed in a very large commercial building in London and our customer was delighted with the quality, the ease in which the cable stripped back and the look and the feel of the cable. Having successfully fulfilled this cable order, we are now working on their next challenge. Watch this space!
CSE Industrial Electrical Distributors Cat 6 FTP – foil screened – cables are manufactured and tested to the TIA/EIA 568-B.2-1, EN50173-1 and ISO/IEC 11801 Category 6 specifications.