Read about how you can secure your Permanoid Class 5 and Class 6 Ultraflex Tri-rated cable with CSE Distributors
Monday 31st July 2023
For over 70 years,
Permanoid
has been a leading supplier of
Tri-rated cables
, solidifying their position as one of the UK's top cable manufacturers. Having supplied tri rated panel cable for many years, we can confirm the superiority of their offerings and their reputation as a reliable provider of panel wiring.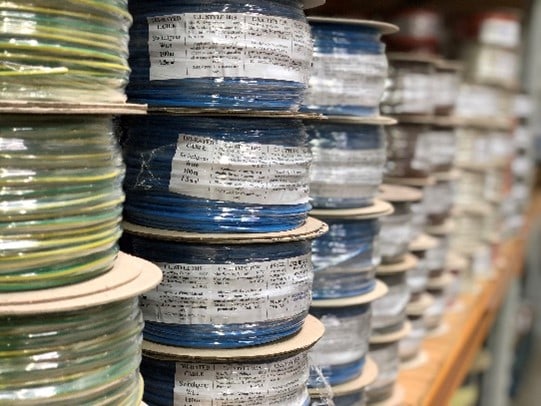 As a distributor of Permanoid, this provides us with a vast range of sizes and colours, enabling us to offer a broad selection of cables that will cater to your specific needs. In addition, we're proud to offer
CTRI super flex class 6 tri-rated
along with our standard class 5 Tri-Rated to provide the ultimate flexibility for larger-sized jobs.
At CSE, we recognize that some of our customers, particularly OEM manufacturers, may face storage limitations despite annual requirements. For example, one of our clients reserved 20,000 meters of CTRI cable in various sizes to secure their stock amidst potential supply issues and price increases this year.
To address this, we can offer call-off facilities to ensure that your cable price remains locked, allowing you to request the lengths you need when you need them and have it shipped on a next-day service wherever you need it.

So why our customers choose Permanoid for their panel cable needs and enquire today!!

Call us on 01628 529448 and speak to one of the team to get your quote.