Be sure to choose CSE as your new UK export partner, Read on to see how CSE Distributors helped with a customers cable needs
Monday 31st July 2023
CSE are proud to have been operating our
UK export
department for over 30 years. Whether you need us to source the smallest of items or items that need a 40ft open container, we have a team who hold a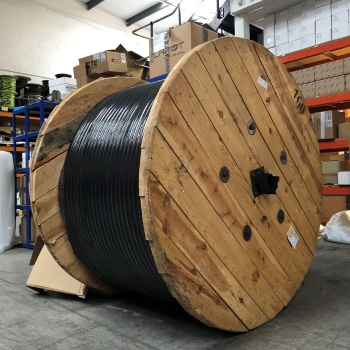 wealth of experience in all aspects of export to ensure your goods are dispatched in factory condition.
One such occasion was the sourcing, supplying and shipping of
AWA
and
SWA
cable to a mine in Africa. Now the sourcing of this cable was easy enough, as our in-house cable specialist was able to use their contacts to get the cable in the time needed. The logistics however required the organisation of a 40ft high container as the reel sizes were too large and heavy to go by standard modes of transport.
Our logistics team's connections with reliable international freight couriers made it effortless to arrange the shipment, and the cable was sent to CSE just a few days after we received it. Not only that but as a
Chamber of Commerce
member, we were also able to organise the export paperwork necessary for smooth transition through customs, making it easier for our client who now regularly use us for their UK export needs.
This is one of the many examples of CSE providing much needed export services to our international customers, making sure all aspects of the order are carefully taken care off to make it as easy as possible for our clients.
If you have an enquiry or wish to enquire about a particular product, then please email
export@cseuk.com
and one of our export team will be in touch.