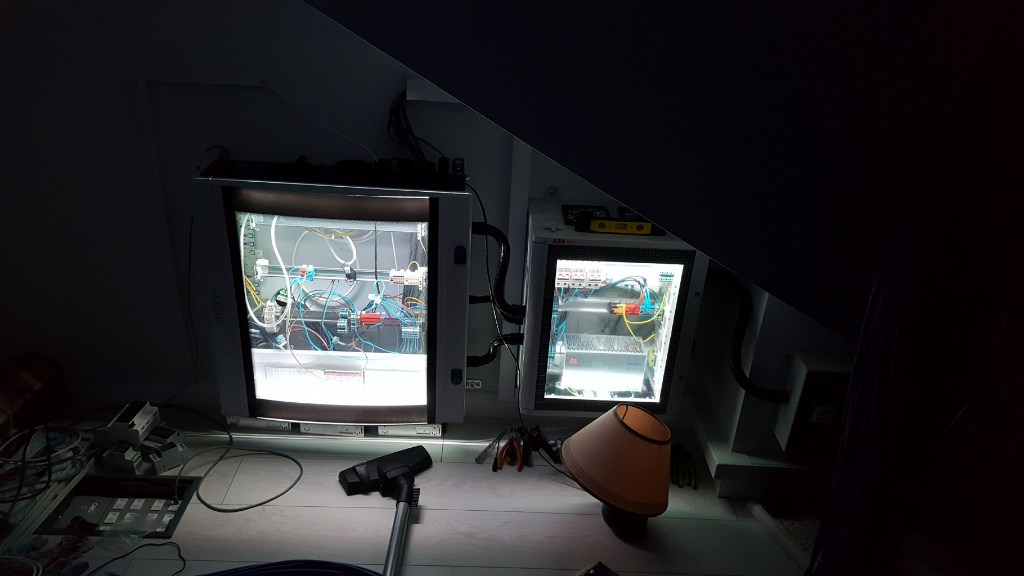 A recent customer of CSE, an independent panel builder recently worked on an innovative home renovation project. The homeowner required an automation solution for access control, security and audio.
The solution provided by the customer involved a door entry phone system, an electronic lock, an external sounder and keypad.
CSE supplied the customer with an ABB DIN enclosure for the 480W Meanwell power supply and ABB 16A isolators.
The Meanwell power supply was chosen because it is designed for security and access control systems. It offers short circuit, overload and over voltage protection as well as cooling by free air convection. In addition to the primary output, there is a charger output with a smaller rated current, enabling the backup power supply application the security access systems require.
The ABB Gemini series of enclosures were selected because they are extremely sturdy, with rigid covering and very high resistance to chemical and atmospheric agents. The Gemini range is the first switchboard made of thermoplastic material, to which the co-injection moulding technique gives the same mechanical characteristics as polyester.
In distribution and mixed applications, the Gemini switchboard is designed to be fitted with System pro M modular devices and Tmax moulded-case circuit breakers. Gemini switchboards are designed to be compatible with ABB components for low voltage control, protection, monitoring and switching.
CSE is a leading distributor of ABB low voltage electrical products and offer a friendly and knowledgeable sales service to control panel builders.
Contact CSE on 01628 529448 for any smart home automation products or control gear.