Background
The customer is one of the World's leading suppliers of cleaning products based in the UK. They have an extensive manufacturing facility in the UK and ship their brand name products all over the world.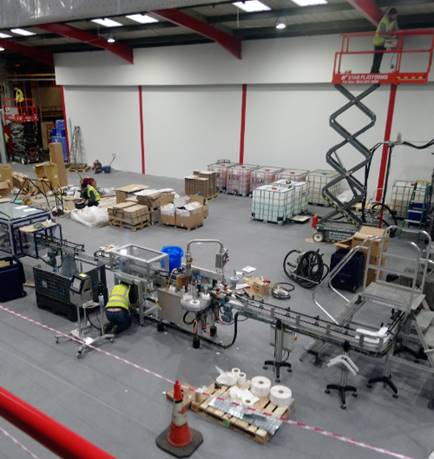 The Challenge:
The busy manufacturing facility produces thousands of products every week. It is important that the operation has a high level of reliability and safety.  They required a replacement variable speed drive on short notice and also some spare parts for products that were damaged during installation. This required a supplier that is able to understand the application, provide the products quickly and offer a long-term solution to ensure reliability.
The Solution:
Paul Phillips of CSE liaised with the client to provide an ABB ACH550 Drive and critical spares for a sensor.
Paul delivered the solution and after sales support where the products were used.
The ABB ACH550 variable speed drive was chosen because it provides proven reliability, flexibility and is pre-programmed for several applications.
The benefits of the variable speed drive are that it is dedicated to saving energy, producing quality air and alleviating environmental concerns. These are all things the customer is dedicated to.
Shortly after the success of this first order, the customer invited Paul of CSE to help specify and supply an automation solution to monitor their essential factory process.
This involved dedicated controllers, coupled with the latest HMI offer from Eaton and Enclosures from Eldon, to independently monitor the individual machines forming the mixing, filling, conveying and inspection right through to the packaging and despatch process.
CSE have specified an Eaton Moeller solution for this and look forward to continue working with the client on a regular basis.