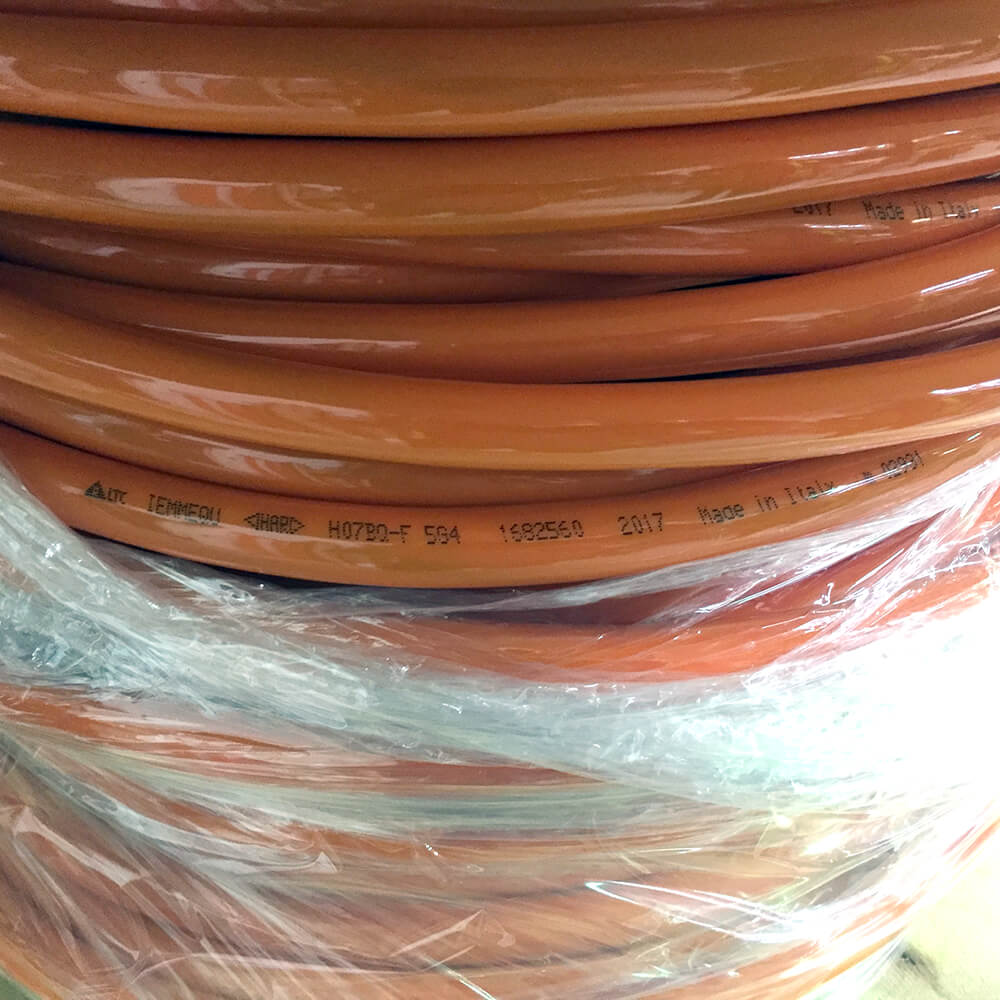 Corrina Butler is our Senior Sales Consultant and resident cable expert. Recently she visited one of our customers who specialises in installing air conditioning / refrigeration systems to lorries and transport vehicles. The customer's USP is the provision of installation, servicing and emergency breakdown roadside assistance, one of the few companies in the UK who are able to provide this complete package.
Discussions centred on their ongoing requirement for a flexible rubber cable that is required as part of any vehicle installation; H07BQ-F cable.
Although difficult to source the customer's strategy is to keep stock of this unusual cable and provide a call-off for their many bases around the UK thus maintaining levels of customer service.
With her many years of cable industry experience and contacts, Corrina was able to quickly find a European manufacturer and CSE now imports 1000m reels of the H07BQ-F 5 core 4mm² cable and supplies cut lengths (using the in-house cable-cutting machines) to this customer's requirements.
Corrina commented on the project saying "it is always interesting to go out and meet our customers to see the variety of uses for our products. This existing customer used CSE mainly for our cable management products and now we have additional and complementary business which is mutually beneficial".
If you have a cable or other industrial electrical requirement, please contact us.
H07BQ-F Characteristics
The H07BQ-F cable is suitable for installation in dry, moist and wet rooms as well as outdoors exposed to mechanical strain.  The Cable is ideal for this refrigeration environment as it also suitable for equipment with hot spots and heat radiation.  Other characteristics includes:
Weathering resistant
Halogen free
Oil resistant
Microbe resistant
Hydrolysis resistant
PUR outer sheath
450 / 750 rated voltage
working temperature fixed -50°C to +90°C
IEC 60332-1, flame retardant and self extinguishing