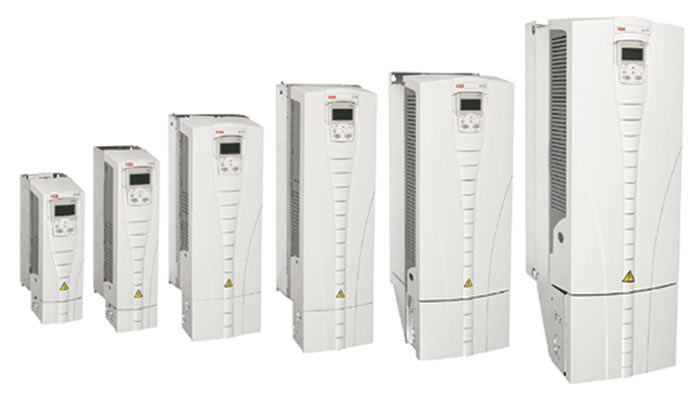 The ABB standard drive for HVAC is the first AC drive dedicated to the HVAC sector with over 500,000 having now been reliably installed in every continent of the world. And with no product failures or delivery issues, the ABB standard drive for HVAC has become recognized as a world beater, winning awards in Italy and the USA for its outstanding engineering.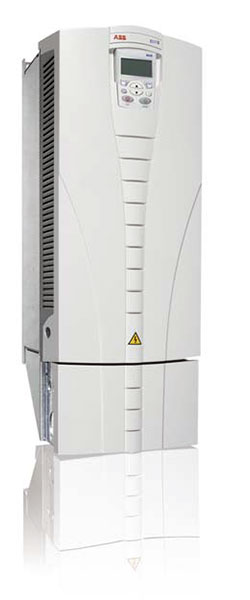 Maybe it is the simple user interface? Designed with the simplicity and intuitiveness of a mobile phone. Start-up of the drive could not be easier. Or is it the excellent connectivity to building management systems through drives embedded building communication protocols together with inputs and outputs? Or it could be the built-in macros, as standard, for the most common applications. Selecting the application takes only seconds.
The ABB ACH550 drive is programmed with several HVAC applications, including supply and return fans, cooling tower fans, booster pumps and condensers. The intelligence within the HVAC control panel means that the user is given direct and understandable instructions in clear text at all times.
Harmonics and RFI emissions are major concerns within many HVAC installations. The ABB standard drive for HVAC fulfils demanding requirements for electromagnetic compatibility. A swinging choke cuts harmonics emissions by up to 25 percent. Smaller carbon footprint through improved energy efficiency
One of the biggest benefits of using ABB standard drives for HVAC applications is the energy saving opportunity over fixed speed motors or conventional flow control methods. Rather than have an electric motor running continuously at full speed, an AC drive allows the user to steplessly control the motor speed, depending on the demand.
In HVAC applications, the most of which being pumps and fans, AC drives can cut energy bill as much as 80 percent. As such ABB is a world leader in assessing the energy saving potential within the HVAC sector.
ABB offers energy appraisals coupled with a series of energy saving tools and calculators built-in within drives. Energy appraisals can rapidly determine just where and how much energy can be saved. By reducing the motor speed by 20 percent, power required can be lowered by up to 50 percent. In addition, ABB standard drives for HVAC offer a return on investment usually within months on the basis of energy savings alone.
For over 30 years ABB has delivered millions of AC drives worldwide. In 2009 these drives cut electricity consumption by 220 TWh (220 000 000 000 kWh). This is equivalent to the average annual consumption of electricity of more than 54 million European households. This corresponds to an average CO2 emission reduction of 180 million tonne.
A clean standard against dirty electricity – IEC/EN 61000-3-12
The ABB standard drive for HVAC fulfils IEC/EN 61000-3-12 and carries manufacturer's written statement of compliance. This means security and simplicity for specifying engineers and facility managers.
This European standard sets strict limits for harmonic currents produced by products connected to the electrical network.
Harmonic currents are forms of pollution on the electrical network. The harmonics can cause several undesired effects – flickering lights, failing computers and overheating of electrical equipment.
Ambient temperature up to 50 °C in 24/7/365
Ambient temperatures affect the output performance of each drive. The hotter it is outside – or inside the cabinet in which the drive is installed – the less current the drive can deliver. This means that the designer has to select the drive according to the peak temperature.
To make the selection easier, the identical output current values for both IP21 and IP54 units are available in simple format at different ambient temperatures.
Click for the ABB ACH550 Technical PDF