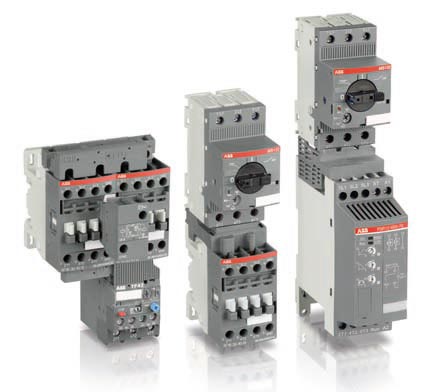 A brand new family of manual motor starts, contactors, overload relays and softstarters from ABB. The new generation of first class specialised components features:
Harmonised design and colour
Compact and Modular
Low energy Consumption
Small number of parts
Minimum needs for accessories
Optimised wiring and configuration
High ratings and service capability
Increased application possibilities
Reliability proven over many years of experience
Simplicity for your design
ABB's engineers have taken modularity and uniformity to the next level in terms of flexibility and practicality for your applications. They offer flexibility, increased application possibilities, exchangeability and reduced panel size.
Safety and Reliability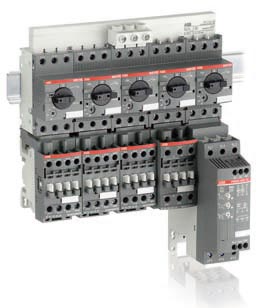 ABB's new line of industrial motor control and protection devices has been developed in order to meet the main safety standards of the toughest industrial scenarios where high reliability and safety level are required.
Increased Availability for your equipment
Designing with simplicity in mind, our engineers have made it possible to integrate the entire family into just a few components. We offer you reduced inventory, greater exchangeability, to help you to have fewer mistakes and shortages and less downtime.
Large choice of starting solutions in kit form
Short-circuit and overload protection
Type 1 or type 2 coordination guaranteed with manual motor starters
Choice of thermal or electronic overload relays
Simple construction
All starters in 45 mm width module
Time / cost saving
Same frame size for AC or DC control supply
Easy, fast and secure assembly, fitting and wiring of components
Direct-on-line and reversing starters
Protection by manual motor starters or by fuses with overload relays
Reversing starters in 90 mm width including mechanical and electrical interlocking
Softstarters
Protection by manual motor starters or by fuses with overload relays
Star-delta starters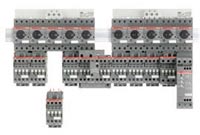 Protection by fuses with overload relays
Standardized busbars and optimized interconnection accessories
Same 3-phase busbar and feeder range up to 100 A for manual motor starters
Direct 35 mm rail mounting: no additional mounting plate required
Complete range of connection links with manual motor starters and connection sets to build reversing and stardelta starters
Easy installation and dismounting of contactors: no unwiring of manual motor starters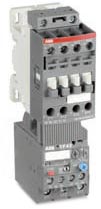 Protect Your Motors with Thermal or Electronic Overload Relays
One range of TF42 thermal overload relays, trip class 10
One range of EF19 and EF45 electronic overload relays up to 45 A, 7 setting ranges, trip class 10E, 20E, 30E
Adjustable current setting ranges
Overload protection with phase loss sensitivity

– up to +60 °C for thermal overload relays
– up to +70 °C for electronic overload relays

Automatic or manual reset, sealable
Stop and test function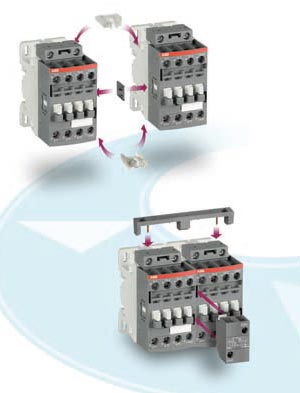 Interlock your reversing contactors quickly in 90 mm width:
Easy with VM4 mechanical interlock unit
Simple with VEM4 set including mechanical interlock unit and electrical interlock block with A2-A2 connection
50% wiring cost savings in one click!
Fixing the electrical interlock block to the contactor front face
connects the 2 built-in N.C. interlocking contacts with the two coil supplies